Duluth Mobile Truck Repair
Duluth Mobile Truck Repair –

Truck Repair Services – Duluth, MN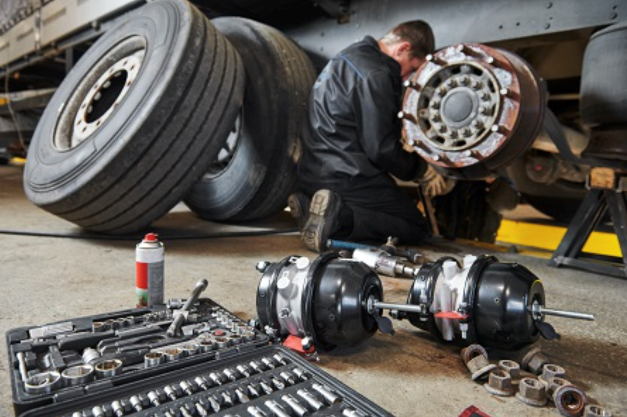 If you're in need of truck repair services, it's important to choose a reputable and reliable provider. At Duluth Mobile Truck Repair, we pride ourselves on providing quality service that our customers can rely on. We offer a wide range of services, from minor repairs to major overhauls, so we're sure to have what you need. We also have a team of experienced and certified technicians who are dedicated to delivering quality workmanship.
So if you're looking for truck repair services in Duluth, MN, be sure to give us a call at (218) 955-4980! We'll be happy to help.

About Duluth Mobile Truck Repair
It's COLD here, man!
But the service at Duluth Mobile Truck Repair is always warm. Our courteous and efficient staff knows how to repair and maintain industrial vehicles of any kind. Your big rig is always in safe hands with the Duluth Mobile Truck Repair team.
We have long experience fixing semi trucks, buses, farm machinery, trash trucks, bulldozers, and more. So don't take chances with another mobile truck company—choose us.
One of the great things about using a mobile truck repair company like us is no towing. Our mobile trucks come to your location anywhere in the Duluth and Superior areas.
Within minutes you'll have one of our team on the site with all the tools to get you rolling again. And do we provide 24/7 emergency assistance? That's a big 10-4! Any time, day or night, whip out your phone and dial our number for fast service you won't be disappointed in.
We're easy to reach by dialing (218) 955-4980.
Duluth Mobile Truck Repair Services
Engine Diagnostics & Repair
Over 20 years of experience with engines gives us the confidence to help you get your car running again quickly. We'll figure out what's wrong and fix it, so you're back on the road in no time.
We can work on it no matter what sort of engine you have – diesel, gas, or electric -. We also keep a diverse stock of parts in our mobile truck service to bring right to you. For example, we often see turbochargers, gaskets, hoses, belts, chains, spark plugs, and throttle bodies needing professional repair. If necessary, Duluth Mobile Truck Repair offers full rebuilds today for help. Give us a call at (218) 955-4980.
Suspension
A jarring and unpleasant ride awaits you if you don't fix your driving suspension system, but Duluth Mobile Truck Repair can help get things running smoothly again. Our team specializes in fixing shocks, struts, springs, bushings, control arms–any parts of your suspension system. Our staff is highly trained, and we only use the best quality parts for every repair job. So make us your go-to choice for industrial vehicle suspension repair services and see what we can do. Just contact us by dialing (218) 955-4980.
Cooling Systems
As your truck's radiator ages, it becomes less effective at cooling the engine. You might notice the temperature gauge creeping higher than you're comfortable with.
Duluth Mobile Truck Repair has all the necessary parts in stock for a healthy cooling system. Radiators, hoses, pumps, reservoirs–and, of course, the fluids–are all right here with us. We also do oil changes and only use quality parts so that your rig gets what it deserves: top-notch care from professionals.
We can patch the radiator if it's salvageable–but if it isn't, we can also swap it out for a brand-new one. We also replace hoses and clamps. Ring us up at (218) 955-4980 now!
Trailer Service
At Duluth Mobile Truck Repair, we suggest that you regularly maintain your trailer in the same way that you would your truck. This includes inspecting lighting, latches, locks, axles, brakes, and reefer units to avoid future issues. Our team of experts can service any type of trailer – flatbeds, reefers, drop-decks, Conestogas, curtain sides, hotshots – you name it. So don't hesitate to reach out to us now at (218) 955-4980 for excellent affordable service.
Transmissions
Some rigs have ten gears. Others, 18. No matter what transmission your truck uses, let us look at it when you're experiencing problems. 
Our team is highly trained in transmission maintenance and can service automatic and manual trucks. We know every truck is different, so we'll work with you to develop a solution that fits your needs and budget. We are experts with the following:
Torque converters

Oil pumps

Gear sets

Brake bands

Oil pans

Valve bodies
Just to name a few things. The Duluth Mobile Truck Repair team is here to help you get back on the road as quickly and efficiently as possible. Call (218) 955-4980 now!
Batteries & Electrical Systems
As your truck ages, electrical problems become more common. We've seen everything from dead batteries to faulty alternators at Duluth Mobile Truck Repair. We can test your battery and charging system to diagnose the issue and get you back on the road. 
We also offer a wide range of electrical services, including:
Headlight and taillight repair

Starter and solenoid repair

Electrical system diagnosis

Fuse and relay replacement

Battery installation

Wiring repairs
And more!
Don't hesitate to contact us at (218) 955-4980 if you have any issues with your truck's electrical system. We're here to help.
Contact Us Today!
Duluth Mobile Truck Repair is dedicated to providing top-tier service for hard-working truckers all over the area. No matter what the trouble with your rig might be, we want you to choose us over all the rest. It makes sense and is always the right choice for your truck.
If you end up being fine picking up a shipment from the port but have issues as you make it down to the twin cities area, call the recommend St Paul commercial truck repair to help you.
Contact us by dialing (218) 955-4980.